The family of John Paul Mwirigi are celebrating the fact that he has just become Kenya's youngest MP after Tuesday's general election.
The 23-year-old student will be representing a constituency in Meru county in the east of the country.
He was congratulated by his grandmother.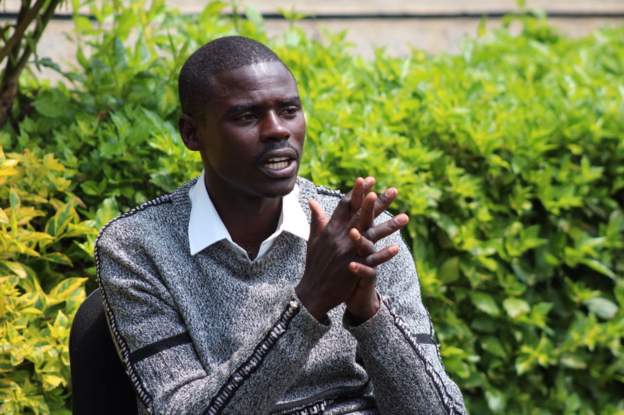 Mr Mwirigi told me that he did not use any money to campaign. He relied on well wishers and motorcycle riders who ferried him around.
"My joy is that the people of the constituency have realised that even the young generation can lead. I would like to confess that I did not use even a single coin, everything came from people here."