At least eleven people have been confirmed dead and several others are missing in a major flood disaster in Nigeria.
Residents of Suleja town, near the capital, Abuja, say a five-hour downpour on Sunday caused buildings to collapse, leaving their occupants trapped under the rubble.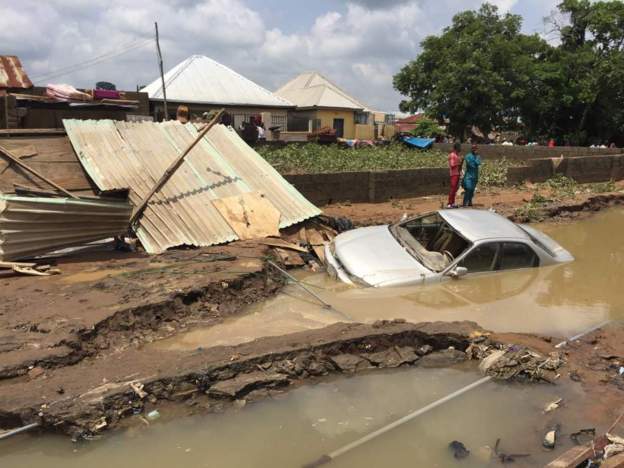 Some residents were washed away while trying to leave their submerged homes.
Many household items have been destroyed, and children have lost their school books.
The Suleja disaster came at a time when the commercial capital, Lagos, is trying to cope with massive flooding caused by a week-long downpour.
BBC