Actress Priyanka Chopra's decision to wear a dress that showed her legs for a meeting with Indian PM Narendra Modi has been criticised by some social media users in India.
Some Facebook users told her off for "disrespecting" the PM".
The unapologetic actress responded by posting a picture of both her mother and her wearing short dresses, captioned "legs for the day".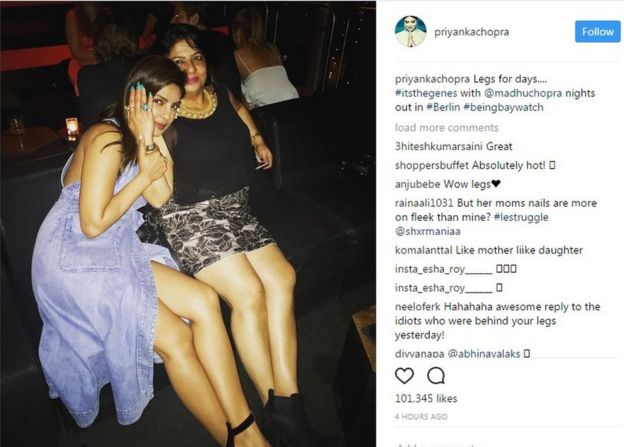 BBC