Just days after Prince Philip announced he's slowing down on public appearances later this year, Queen Elizabeth II made a pretty clear statement that she's not ready to slow down. Donning a festive blue hat and matching suit, the 91-year-old queen of England slid behind the wheel of a royal Jaguar after attending church on Sunday and rolled home like it wasn't even a thing. These are #QueenGoals, #GrandmaGoals, #ChurchGoals and #LifeGoals all rolled up into one. After this, it should be everyone's new goal to rule a country, buy a Jaguar and then drive it home from church.
Yes, Princess Charlotte and Prince George may be adorable royal family members. We've seen them with their little outfits, blowing bubbles and petting dogs and whatever. But how is anything on Earth cuter than the slightly hunched queen peering over the steering wheel of her Jaguar in her glasses and pearls?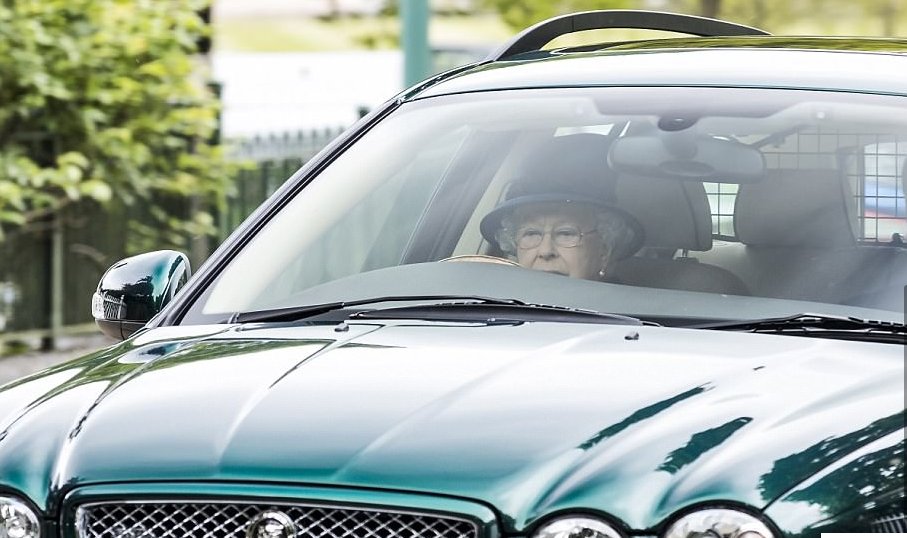 As one might guess, the internet approved of the queen driving herself home from church in a sports car.
Yahoo