Jimi Babasola and Peter Adefioye are two of the people in a picture of 14 black male students at Cambridge University that has become a hit on Facebook.
They, alongside Ore Ogunbiyi who took the photo, told Victoria Derbyshire they wanted to encourage young black people to believe that "Cambridge is within their reach".
The group posed for several images that were shared in a bid to encourage more black students to apply to the university.
The post on Facebook said: "In 2015, only 15 black, male undergraduates were accepted into Cambridge.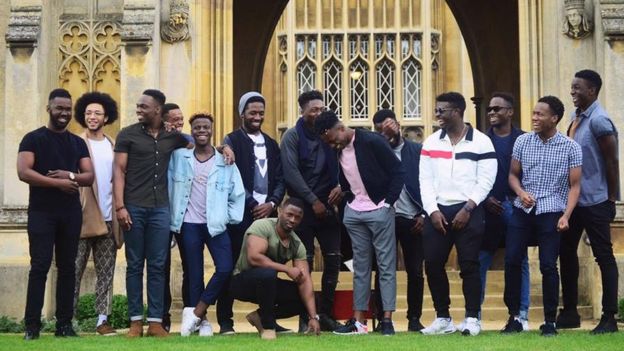 "However, it is important that despite their underrepresentation, we let young black people know that this is something that they can aspire to."
One tweeter has pointed out that more than half of those who posed for the photo have Nigerian names.
Lets Go Nigeria!
BBC