A  Nigerian road safety officer in the southern Rivers state has been recalled from his station after pictures of him cutting the hair of female employees during an inspection parade were widely shared on social media.
Andrew Kumapayi is seen using a pair of scissors to cut the women's hair reportedly to conform to an acceptable hairstyle.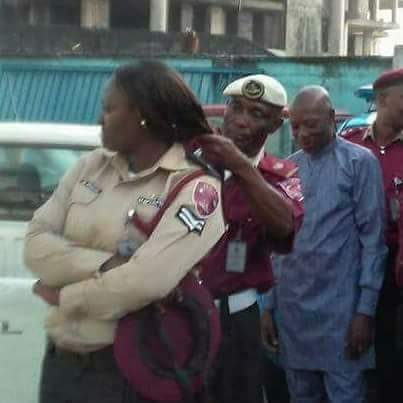 Boboye Oyeyemi, the head of the Federal Road Safety Corps (FRSC), recalled Mr Kumapayi following angry reactions on Twitter and Facebook.
The FRSC has a rule which forbids female officers from having any hairstyle that drops past their collar.
BBC